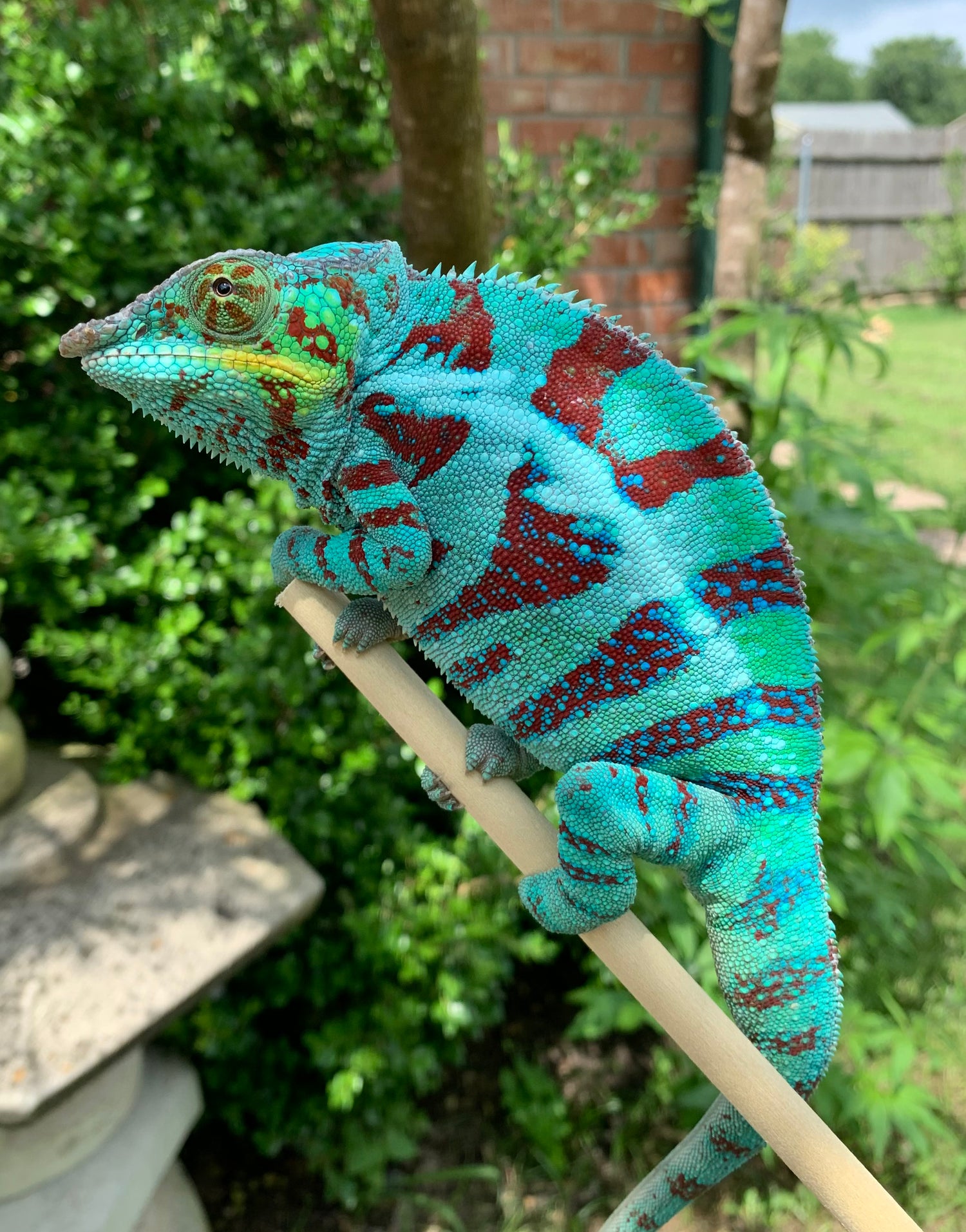 Pure Locale Panther Chameleons
Specializing in Pure Locale Panther Chameleons. We strive to provide the closest to "Wild type" looking panthers as possible. We breed Ambanjas, Sambavas & Nosy Faly locales.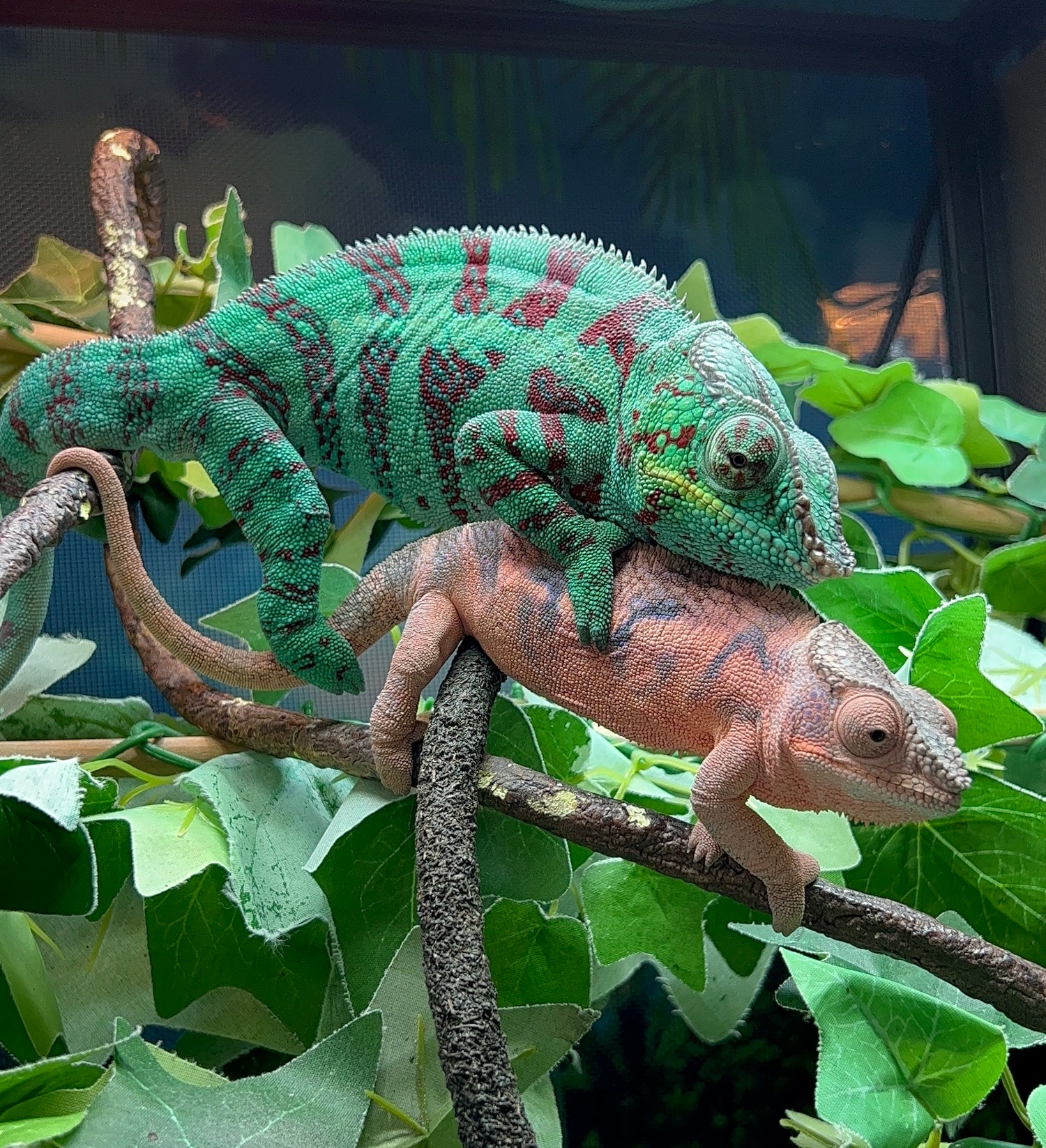 Our Beautiful Ambanja Breeders
Alamo Ranger W/C male Ambanja & his mate Bluebonnet female Ambanja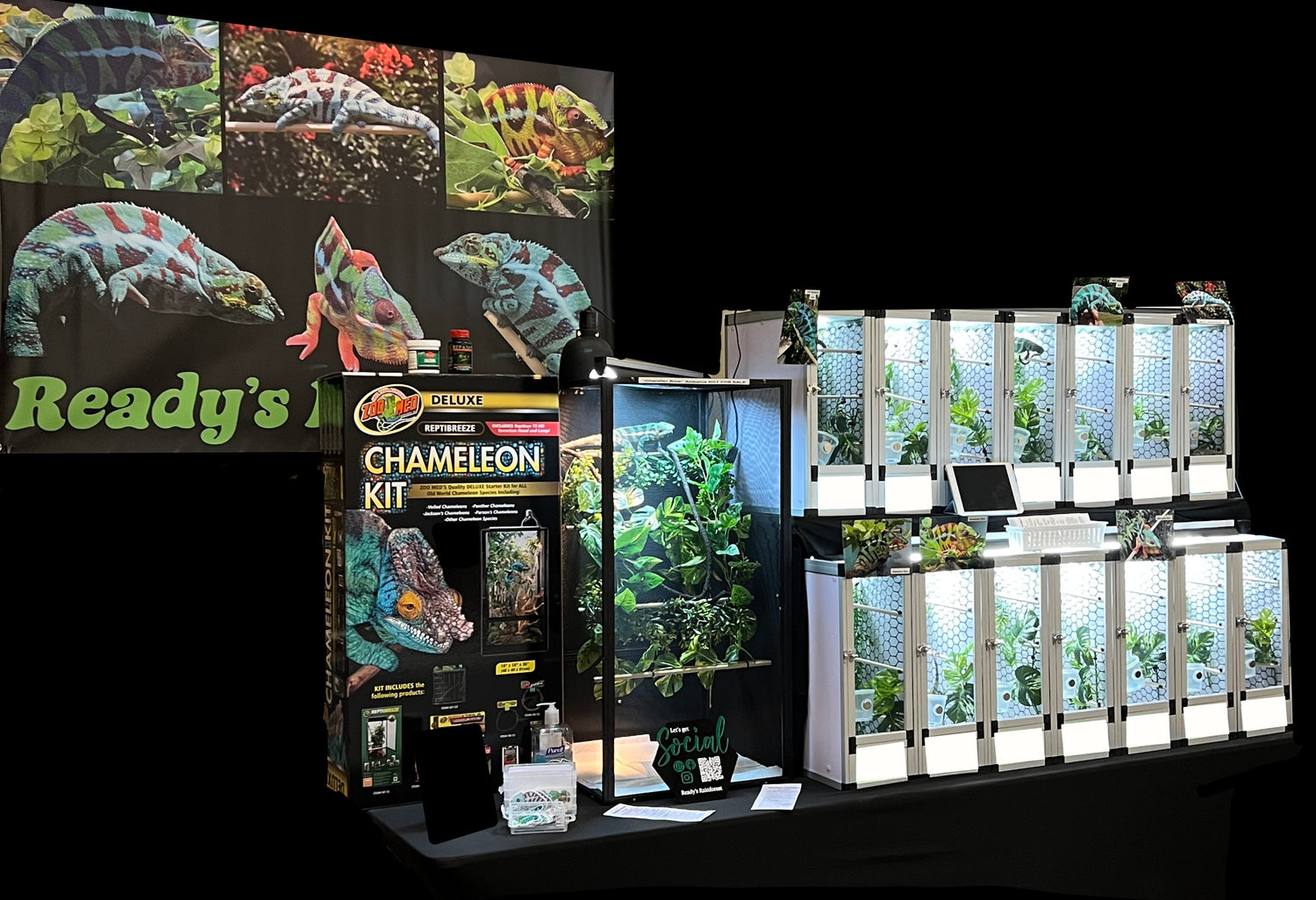 Come meet us at Expos
We are a part of several expos in Texas. Follow our Facebook or Instagram page for updates on the expos we attend. We love to meet everyone and talk all things Panthers.
Chandler Bing Ambanja

Chandler is our breeder Bluebonnets brother. So our baby ambanjas have their Uncle Chandler to watch over them.

Ambanja

Mufasa Sambava

Musfasa & his mate Sarabi have babies ready to ship.

Sambava

New Panther Owner

Check out our general care sheet for all your basic questions.

Care sheet General
Collapsible content
LIFETIME SUPPORT

Ready's Rainforest will be here for any questions you may have in the lifetime of your panther. There is no such thing as a dumb question. Please don't hesitate to contact us with any care questions you may have.
OVERNIGHT SHIPPING

OVERNIGHT SHIPPING for ALL LIVE ANIMALS. PICKUP at your Local FedEx Hub REQUIRED for all LIVE ANIMALS.

USPS standard home delivery with tracking for Feeder Fuel Gutload, feeder paddocks.
PURE LOCALE PROMISE

All our panthers are breed with their perfect matches. We introduce wild caught blood lines whenever we can. To keep the pure wild type locales strong. We will never produce cross locales to go with the color fads. Trust Ready's Rainforest for Pure Panther Chameleons.
IN PERSON EVENTS

We love meeting everyone in person. Keep a eye on our Facebook or instagram for up coming shows we will be attending. Come talk with us and meet some of our chameleons.